yoga for kids
we work with children of all ages in public and private sectors. this also includes students with special needs. we offer age appropriate classes that stimulate their minds and bodies through yoga...and most of all, it's a ton of fun!!!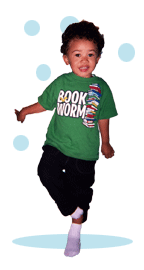 benefits of yoga for kids
increased flexibility
body awareness and balance
relaxation
stress management
critical thinking
creativity and self expression
social and emotional intelligence
increased energy
improves self-confidence
increase strength
interpersonal skills
communication skills
bizzy bodies in schools
yoga is the perfect activity to get started in your school! the benefits of yoga are endless and bizzy bodies can bring them to your students, and staff members. here are some ways we can be involved with your school programs:
weekly, bi-weekly, or month classes
sports yoga for athletes
special events
after school programs
special assemblies
professional development
yoga clubs
curriculum development
classroom activities
art & yoga collide
story time yoga
yoga games
family yoga
parent and baby yoga
family yoga
teen night
places and ideas for groups
public schools
private schools
preschools
daycares
co-ops
playgroups
neighborhoods
peps groups
sign up!
to join a class, form your own, or have a party, contact us!
by phone: (206) 851-1365
by email: wendy@bizzybodiesyoga.com