yoga for adults
we teach a variety of classes for adults that are customized to ability level and preference. our instructors teach a variety of styles and offer individual private sessions or group lessons, in a place of your choice.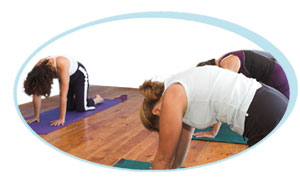 classes
we offer the following types of yoga sessions:
all levels
gentle
beginner/intermediate/advanced
prenatal/postnatal
parent and baby
family
workplace yoga
yes…we can come to your job site! we offer lunchtime or a.m. yoga, or a nice relaxing class after a hard days work!
sign up!
to join a class, form your own, or have a party, contact us!
by phone: (206) 851-1365
by email: wendy@bizzybodiesyoga.com